Source-The Financial Express Wednesday, 25 April 2018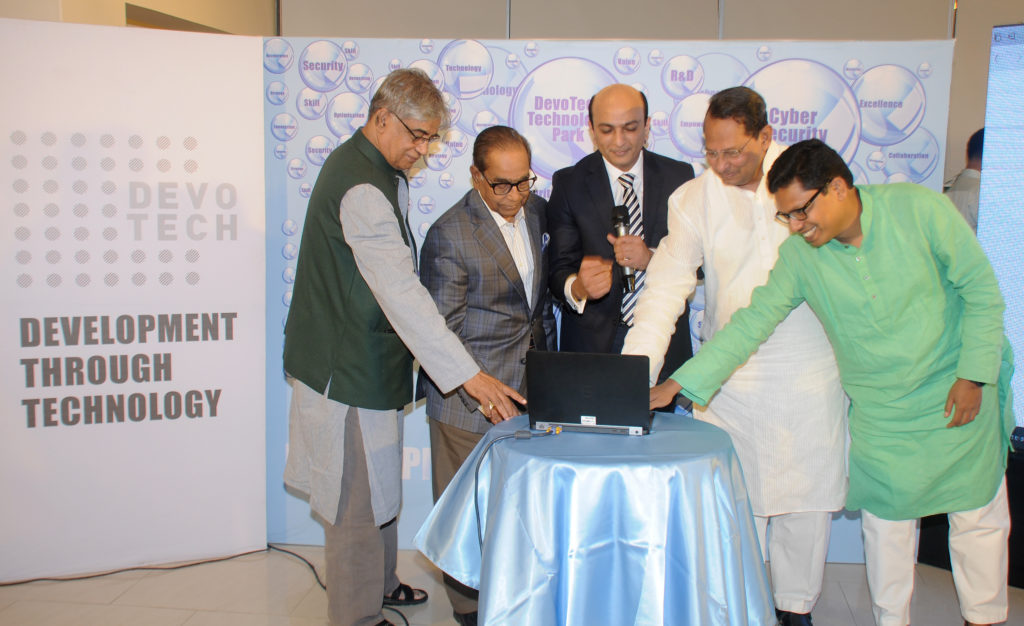 The DevoTech, a technology platform rising from Bangladesh, launched its official journey at the DevoTech Technology Park in Gulshan, Dhaka on Tuesday, according to a statement.
Minister for Information, Hasanul Huq Inu, MP, Political Adviser to the Prime Minister of Bangladesh, H T Imam, Minister for Post, Telecommunication and Information Technology Mustafa Jabbar, State Minister for Information, Communication and Technology Division Zunaid Ahmed Palak, MP, industry leaders, diplomats and civil society representatives were present at the inaugural ceremony of DevoTech.
Raihan Shamsi, Chairman & CEO of DevoTech, shared his vision of marking 'Made In Bangladesh' identity in the technology domain, both locally and internationally and how a technology platform like DevoTech can play an important role alongside government and business community.
He emphasised that the current 4th Industrial Revolution is opening a door of opportunity for Bangladesh to utilise its talents and expedite the socio-economic prosperity.
Political Adviser to the Prime Minister H T Imam said that by establishing DevoTech, the country has moved towards a new dimension today, where the passion is to return something back to the country. He said such initiatives are worthy of support and cooperation from all levels of the government.
Minister for Post, Telecommunication and IT Mustafa Jabbar appreciated the DevoTech initiative as it is aligned with the vision for Digital Bangladesh.
He was happy to see DevoTech's unique initiative to collaborate easing the ecosystem of ICT industry.
For details, please Contact: Habib, +8801711083764 or Email: info@devo-tech.com
Link: https://today.thefinancialexpress.com.bd/print/devotech-starts-journey-1524588676